Shimmer Salon and Day Spa offers a wide variety of top quality services to fit your needs. Our experienced staff will help you determine the best services in order to deliver the quality you expect from a professional salon and spa.

Our location is designed to help you relax and leave feeling rejuvenated. Select a category above to explore our complete service menu.
Please note: Service prices and availability are subject to change.
Spa Packages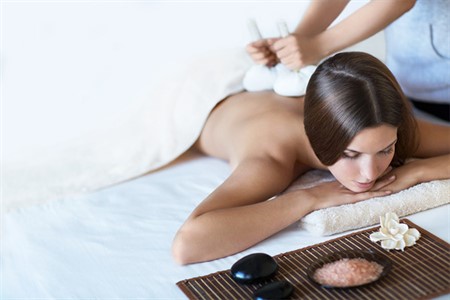 $289
Enjoy a 1-hour relaxing Swedish Massage, European Facial, as well as a Spa Manicure & Spa Pedicure. served with glass of wine and a cheese cracker and fruit tray! 4 hours
Gemstone Day of Beauty Package
This package includes A Gemstone Facial and Gemstone Massage utilizing gemstone infused massage oils oils to enhance your experience with the use of real gemstones to heal & rejuvenate during your massage .
Aromatherapy Day Spa Package
Uses all natural essential oils to enhance your health & well-being through aromatherapy. This Package includes A Aromatherapy Facial Aromatherapy massage custom flavored Pedicure and Fragrant Manicure
$450
This full day of beauty is the ultimate retreat! It begins with a 1-hour full body massage, sugar glow, and a 1-hour custom Yonka Facial. After, finish your day with a hot stone pedicure and spa manicure and a professional blowout! We will also provide a light lunch as well. 5 hours
$365
A little bit of Heaven at Shimmer. Enjoy a 1-hr relaxing massage, 1-hr facial, Deluxe Spa Manicure and Pedicure. A sugar body scrub , and to top it all off with a light lunch and adult beverage
$220
Chocolates are proven to reduce stress, release toxins and cellulite from skin to promote a smoother appearance. This package includes a Chocolate Facial. Also includes our wonderful Chocolate Pedicure & Manicure. Also enjoy a Chocolate treatment with a blowout as well as a glass of bubbly.
$220
Let the sweet smell of the islands take you away with our Caribbean Manicure & Pedicure, Facial and Coconut Conditioner treatment with blow-out. Complete with a Fruity beverage.
$229
Show you appreciation to Mom and soon to be Mom's by letting them indulge in a few hours of relaxation. While they are here, they will enjoy lunch, a Swedish massage, or prenatal massage, a spa manicure & pedicure, and a shampoo and style.
$229
Looking for something new? Want to amp your style? This package is perfect for someone who wants a change! With this specially designed package, you will received an in depth consultation, a beautiful custom color, a new designer haircut, and airbrush makeup.
$449 per/couple
Couples will enjoy a side-by-side massage and a Caribbean Pedicure and a individual custom Yonka Facial. Includes beverage of choice.
$179
Getting ready for night out on the town with that special someone or even a group of friends? This package has everything you need to get ready in style; a wash & blowout, airbrush makeup, Manicure . Add lashes for just $20
Return to Top
Service Policy
Please call (401) 336-3700 or email shimmersalonanddayspa@gmail.com for our appointment policies.
Please kindly give at least 30 days notice to cancel or make changes as we reserve our team to perform group parties. Please be aware that parties require a Two Service Minimum per guest.
Our cancellation Party policy requires 14 to 30 days notice for any changes or fees up to 100% may be incurred .
A party is a group of 2 or more .
Deposits are non refundable.
Spa Package Policies, please be advised:
There is a Two-Service Minimum for each guest when reserving a party.
30-day notice is required to cancel or reschedule or change services or number of guests .
Specials, Promotions and Spa Packages with multiple spa services require 4 Business Days notice to reschedule or cancel.
Please contact us 401-336-3700 Tuesday through Sat 10-7 to reschedule or cancel Hair and Spa with 72 hours notice required or full price of service will be charged .
Bridal Parties and Spa Parties require written agreements and deposits to reserve . Full payment is due 30 days prior to booking .
There is a 20% gratuity added to all spa packages, groups, children's parties and any spa services of two or more.
Large parties may be accommodated upon authorization. If salon closure becomes neccessary and/ or requires extra time an additional fee will be charged. Please call for details.
---