Book an Appointment

Shimmer offers a wide variety of top quality services to fit your needs. Our experienced staff will help you determine the best services in order to deliver the quality you expect from a professional salon and spa.

Our location is designed to help you relax and leave feeling rejuvenated​. Select a category on the right to explore our complete service menu.
Please note: Service prices and availability are subject to change.
Children Services
Our kid-friendly staff is specially trained to provide hair services for children of all ages. We understand that children may be fearful, impatient or squirmy but we will work with them with compassion and patience for a memorable and positive experience.



*Long Hair or Excessive Styling, Flat

iron, Curls, Etc. will be Extra Charge.



Girl's Haircut up to age 10
$35 & up
Doll Me Up
$129
Mommy will enjoy a professional wash and blow dry, while I enjoy a wash and style and we will conclude our visit with make-up application!
VIP
$249
Enjoy a Spa-riffic Day with your mom, grandmother, aunt, etc. You both will take pleasure in Spa Manicures, Spa Pedicures, and Yonka Facials!
Head to Toe
$279
Mommy and Daughter start by relaxing with a Yonka Facial, while the mom finishes her facial the daughter is whisked away to hair and makeup. Together Mommy and Daughter finish up with Spa Manicures and Spa Pedicures.
Marvelous Mani and Pretty Pedi
$110
Mommy will enjoy a professional manicure and pedicure, as we both sip on a cup of hot cocoa.
Girl's Haircut (under the age of 10)
$25.00 and up
Long hair $35 and up
Highlights & Glazes
$50 & up
*Vanilla
*Butterscotch
*Carmel
*Strawberry
*Blonde
*Berry Black Cherry
Chilrens Manicures (age 11 or under)
$15.00
Spa Mani with Heated Scented Lotion
Flavored Aroma Pedicures
$35.00
Choose from an assortment of flavors with our Salt Scrubs, Lotions, and soaks.
Add Glitter / French / Nail Art
$5 & up
Boys Haircut (between age 6-12)
$20.00
Boys Haircut (under the age of 6)
$18.00
Kids Facials (up to age 11)
$65.00
40 Minutes
All facials enjoy warm towels in a heated bed, relaxing music, exfoliation, extractions, and a customized mask.
Teen Facials
$80.00 and up
50 Minutes
Deluxe Teen Facial
$65.00 for 40 min or. $80 for $ 55 minutes
Choose from a menu of delicious Farm House Fresh Natural products Concoctions of creamy fresh fruits and dessert flavors like Chocolate or lemon & orange blossom Facials or lavender and Honey masques to name a few!
Childrens Packages
*For children 11 years old or under
Childrens Mani, Pedcure, Facial , Make-up, blow out
$159.00
Childrens Mani, Pedi, Facial, Updo & Make up
$159.00 and up
Childrens Mani, Pedi & Facial
$119.00
Kids Parties
We throw great Princess and Spa parties or others types of Birthday for that special child in your life! Call us for pricing and scheduling.
Princess Party
$ 350 for 8 guests
This is a royal party for your little princess! When your guest's arrive, they will pick out their favorite princess dress to get ready to receive the royal treatment! The girl's will recieve heated scented manicures, make-up, and elegant up-do's, complete with tiaras & a touch of glitter!
Glamour Party
$350 for 8 guests
The girls will put on satin leopard spa robes to get ready for their day. The girls will also receive beautiful up-do's, heated scented manicures, and also make-up to complete their glamorous look!
Girl's Day at The Spa
$350 for 8 guests
Their relaxing day starts with putting on leopard spa robes, or polka dot robes with spa headbands. Then the girls will enjoy side by side facials, they will then move onto heated scented manicures and pedicures, which is everything for a memorable spa day!
Child Cut & Style (under 10 yrs )long hair extra
$35.00 and up
See the Children's Services category for our complete list of services for the kids.
Cover Girl Photo Shoot
$450 for 8 guests
The girls will spend their day getting glammed up for a photo shoot! They will prep for their photo shoot by getting their hair done, manicures, and complete their look with a touch of make-up! Once they are all camera ready, the girls will dress up & pose for glamour shots!
(includes photographer & photo disc!)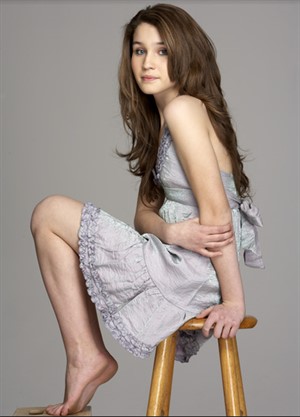 Return to Top
Policy: Please call (401)336-3700 or email shimmersalonanddayspa@gmail.com for our appointment policies. Kindly give 48 hour notice requested to cancel or service fee may be charged of up to 100%