Book an Appointment

Shimmer offers a wide variety of top quality services to fit your needs. Our experienced staff will help you determine the best services in order to deliver the quality you expect from a professional salon and spa.

Our location is designed to help you relax and leave feeling rejuvenated​. Select a category on the right to explore our complete service menu.
Please note: Service prices and availability are subject to change.
Mens Waxing and Spa Services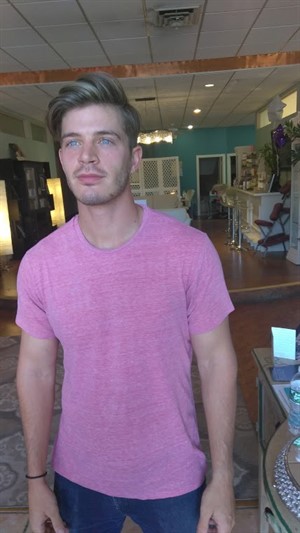 Favorite Man
$225.00
A relaxing day for that man in your life! Custom cut and color. A rejuvenating scalp massage, mens manicure and pedicure, shavers facial delight. An eyebrow wax including the upper neck.
Businessman's Portfolio
$220.00
In order to uphold a professional appearance, today's businessman must take time for himself. With this package he will be able to do just that! Your professional will enjoy a fresh haircut, a rejuvenating scalp massage, a men's manicure and pedicure, a shaver's facial, and an eyebrow wax.
For The Thinning Man
$75.00
A package designed for the man with concenrs for his thinning hair. This gentleman will be given a consultation regarding the future of his hair, receive a shampoo and conditioner that specifically helps stimulate growth, while enjoying a rejuvenating scalp massage to awaken hair follicles. His visit will be completed with a cut designed especially for him.
Simple Man's Day
$99.00
Not every man is up for pampering, but they all should have a taste of it! If your guy isn't up for a spa day how about a quick couple of hours? While He's with us he'll get a hot towel masque, a scalp massage, a cut, and a massage..and he can even have a beer!
Manual Labor
$250.00
Let's not forget our hard working men! A new clean cut a hot towel masque, a men's manicure & pedicure and a deep tissue massage.
Return to Top
Policy: Please call (401)336-3700 or email shimmersalonanddayspa@gmail.com for our appointment policies. Kindly give 48 hour notice requested to cancel or service fee may be charged of up to 100%