Shimmer Salon and Day Spa offers a wide variety of top quality services to fit your needs. Our experienced staff will help you determine the best services in order to deliver the quality you expect from a professional salon and spa.

Our location is designed to help you relax and leave feeling rejuvenated. Select a category above to explore our complete service menu.
Please note: Service prices and availability are subject to change.
Massage and Reflexology
Let your aches and pains melt away with our professional massage therapy.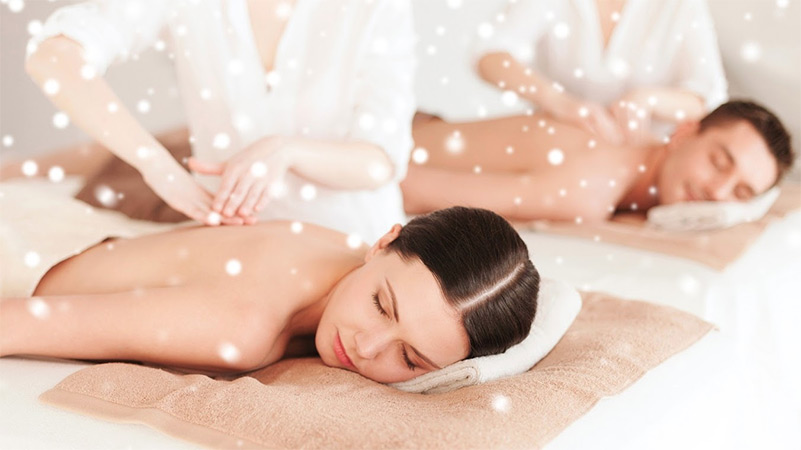 Manual Lymphatic Drainage Face Treatment
60 min $90
Shimmer Signature Massage
60 min $150 | 90 min $200
Revive tired and fatigued muscles while you enjoy a treatment full of relaxation. This soothing massage is enhanced with aromatherapy to relax your mind and relieve tension as your body melts into a deep state of blissful peace. This massage also includes a foot exfoliation and hot towel treatment that will melt away all your tension.
Reflexology
50 min $85
Reflexology is a form of massage and acupressure which employs your bodys hidden meridians and pressure points to direct healing energies and promote healthy organ functioning.
60 min 105 | 90 min $145
Swedish salon massage is a traditional massage modality which employs effleurage (stroking) and percussion techniques. This is the classic massage style that has proven effective for years in providing stress relief, pain reduction, and increased mobility for trouble spots. Be sure to mention if you are suffering from any injuries
or
skin conditions before scheduling this service.
60 min $115| 90 min $160
Deep tissue massage services employ greater pressure and work along specific muscular zones to relieve deep knots and tension that has built up in your body. This form of massage can also facilitate the release of lactic acid in your muscles to detoxify and improve circulation. Deep tissue massage is recommended for individuals who have received massage therapies previously and desire a deeper and more intense massage.
60 min $120 | 90 min $160
Hot stone massage services employ smooth, tumbled stones which are heated and applied to key points on your body to achieve maximum therapeutic effectiveness for your massage service. Experience the healing power of heat combined with a fabulous, rejuvenating massage experience.
60 min $125 | 75 min $165
This specialized massage service is provided to help mothers-to-be with the aches and pains that accompany pregnancy. Sore feet, stress, back pain, and other symptoms can be positively influenced through massage. Our trained therapists have the knowledge and equipment required to provide a safe and effective massage for expecting women.
$15 extra
Uses all natural essential oils to enhance your health & well-being through scent.
60 min $135 | 90 min $175
60 min $210 | 90 min $290
Add Hot Stone or Deep Tissue - ADD ON FOR GEMSTONE MASSAGE
$10 per/person for 60 Min. Gemstone Massage/aromatherapy/Hotstone
$15 per/person for 90 Min. Gemstone Massage/aromatherapy Hot stone

Prenatal Massage - 60 Minute
$125.00
Prenatal Massage - 75 Minute
$145.00
Deep Tissue Massage - 90 Minute
$160.00
Hot Stone Massage - 60 Minute
$120.00
Hot Stone Massage - 90 Minute
Swedish Massage - 60 Minute
$105.00
Swedish Massage - 90 Minute
$145.00
Manual Lymphatic Drainage Face Treatment 60 min
$90.00
A lymphatic drainage treatment will drain the build up of lymphatic fluid within your face. This gentle, relaxing light treatment promotes circulation to improve lymph flow which helps remove the fluid build up by removing toxins which will reduce swelling. This treatment also helps individuals suffering from allergies to help improve breathing .
Return to Top
Service Policy
Please call (401) 336-3700 or email shimmersalonanddayspa@gmail.com for our appointment policies.
Please kindly give at least 30 days notice to cancel or make changes as we reserve our team to perform group parties. Please be aware that parties require a Two Service Minimum per guest.
Our cancellation Party policy requires 14 to 30 days notice for any changes or fees up to 100% may be incurred .
A party is a group of 2 or more .
Deposits are non refundable.
Spa Package Policies, please be advised:
There is a Two-Service Minimum for each guest when reserving a party.
30-day notice is required to cancel or reschedule or change services or number of guests .
Specials, Promotions and Spa Packages with multiple spa services require 4 Business Days notice to reschedule or cancel.
Please contact us 401-336-3700 Tuesday through Sat 10-7 to reschedule or cancel Hair and Spa with 72 hours notice required or full price of service will be charged .
Bridal Parties and Spa Parties require written agreements and deposits to reserve . Full payment is due 30 days prior to booking .
There is a 20% gratuity added to all spa packages, groups, children's parties and any spa services of two or more.
Large parties may be accommodated upon authorization. If salon closure becomes neccessary and/ or requires extra time an additional fee will be charged. Please call for details.
---