Book an Appointment

Shimmer offers a wide variety of top quality services to fit your needs. Our experienced staff will help you determine the best services in order to deliver the quality you expect from a professional salon and spa.

Our location is designed to help you relax and leave feeling rejuvenated​. Select a category on the right to explore our complete service menu.
Please note: Service prices and availability are subject to change.
Massage and Reflexology
Let your aches and pains melt away with our professional massage therapy.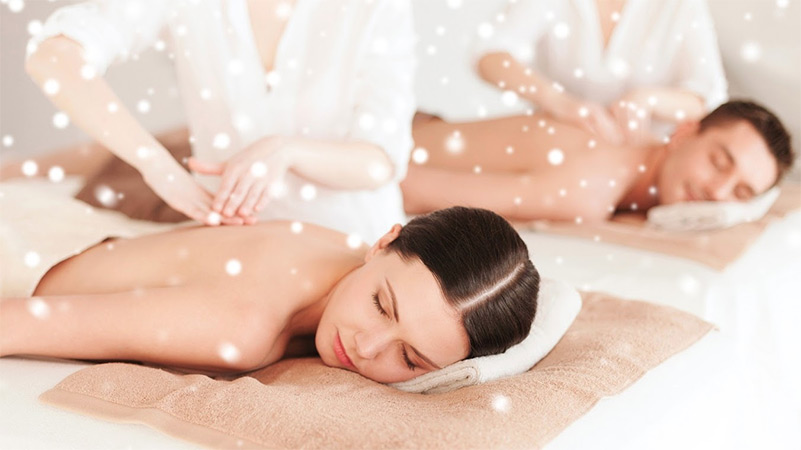 Reflexology
50 min $85
Reflexology is a form of massage and acupressure which employs your bodys hidden meridians and pressure points to direct healing energies and promote healthy organ functioning.
Swedish Massage
60 min $85 | 90 min $125
Swedish salon massage is a traditional massage modality which employs effleurage (stroking) and percussion techniques. This is the classic massage style that has proven effective for years in providing stress relief, pain reduction, and increased mobility for trouble spots. Be sure to mention if you are suffering from any injuries or skin conditions before scheduling this service.
Deep Tissue Massage
60 min $95 | 90 min $135
Deep tissue massage services employ greater pressure and work along specific muscular zones to relieve deep knots and tension that has built up in your body. This form of massage can also facilitate the release of lactic acid in your muscles to detoxify and improve circulation. Deep tissue massage is recommended for individuals who have received massage therapies previously and desire a deeper and more intense massage.
Hot Stone Massage
60 min $95 | 90 min $130
Hot stone massage services employ smooth, tumbled stones which are heated and applied to key points on your body to achieve maximum therapeutic effectiveness for your massage service. Experience the healing power of heat combined with a fabulous, rejuvenating massage experience.
Prenatal Massage
60 min $95 | 90 min $135
This specialized massage service is provided to help mothers-to-be with the aches and pains that accompany pregnancy. Sore feet, stress, back pain, and other symptoms can be positively influenced through massage. Our trained therapists have the knowledge and equipment required to provide a safe and effective massage for expecting women.
Aromatherapy Massage
$95
Uses all natural essential oils to enhance your health & well-being through scent.
Gemstone Massage
60 min $95 | 90 min $150
Couples Massage
60 min $180 | 90 min $250
Add Hot Stone or Deep Tissue - ADD ON FOR GEMSTONE MASSAGE
$10 per/person for 60 Min. Gemstone Massage
$15 per/person for 90 Min. Gemstone Massage

Return to Top
Policy: Please call (401)336-3700 or email shimmersalonanddayspa@gmail.com for our appointment policies. Kindly give 48 hour notice requested to cancel or service fee may be charged of up to 100%