Book an Appointment

Shimmer offers a wide variety of top quality services to fit your needs. Our experienced staff will help you determine the best services in order to deliver the quality you expect from a professional salon and spa.

Our location is designed to help you relax and leave feeling rejuvenated​. Select a category on the right to explore our complete service menu.
Please note: Service prices and availability are subject to change.
Bridal and Wedding Services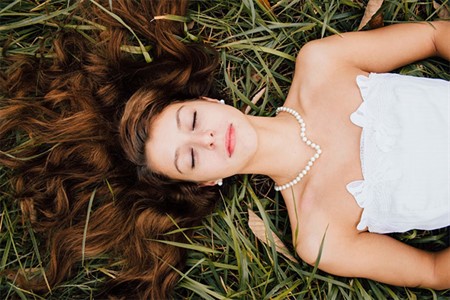 Bridal Consultation Hair Trial Design
$99 & up
*Does not include more than one style

Make it a day to remember with a truly professional bridal hair styling service. Our expert staff stays on top of the latest bridal styles to provide you with a plethora of amazing options to match your wedding style. From classic to contemporary, formal to casual, we can create a wonderfully polished look for your blessed event.
Bridal Party Up-Do
$75 & up
Bridal party hair services are designed to give your bridal party a beautiful, consistent look for that big day. We will make sure to accentuate the beauty of your bridal party an complement your dresses, shoes and accessories, while making sure the spotlight stays on the bride for her special day.
Brides Trial Airbrush Makeup and Hair Deisgn - IN SALON
$150+
Brides Airbrush Makeup and Hair Deisgn - IN SALON
$200+
Brides Airbrush Makeup and Hair Design - ON LOCATION
$250+
Bridesmaid Hair and Makeup - IN SALON
$150 per/person
Bridesmaid Hair and Makeup - ON LOCATION
$175 per/person
Full Set of Permenant Lashes - IN SALON
$150-200
Bridal Airbrush Makeup
$100 & up
Bride-To-Be
$245.00
The perfect preparation package for the bride-to-be! She will start with a relaxing Swedish Massage, next she will recieve our signature Spa Pedicure and French Shellac Spa Manicure. A lunch will also be provided!
Bride-to-Be Day Of Indulgence
$249.00
Preparing for the big day can be extremely overwhelming, treat yourself to a little time to relax before your big day! This package includes a 1 Hour Swedish Massage, a 1 Hour Yonka Facial, a French Spa Manicure & Pedicure, and a glass of champagne with lunch.
Bride-to-Be Day of Heaven
$375.00
Before your big day you are looking to be flawless, prep yourself for a little Slice of Heaven! This package includes a 1 Hour Swedish Massage, 1 Hour Yonka Facial, a French Spa Manicure & Pedicure, a body wrap, and a Style to top your Heavenly Day! Lunch is also included with a glass of champagne.
Bridal Makover
$349.00
To get ready for her big day, a bride needs to be sure her look is as flawless as possible. She will receive an in depth consultation, the perfect airbrush makeup, a radiant custom color, designer cut, and bridal up-do custom fit to clients desire!
Flower Girl Up-Do
$50 & up
Groom Hair Services
Hair services for the groom are just as important as that fancy up-do or unique bridal style for her. A grooms hair should reflect his confidence, style and masculinity without detracting or distracting from his bride to be. Do not entrust the most important haircut of your life to a one-size-fits-all styling approach. Get it done right... and wait until she sees you in that tux!
Groom Party Hair Services
Grooms party hair services are intended to unify the style of your party and make your best men look great and feel confident without distracting from you. Do not leave your wedding photos to chance on the hope that everyone will match your commitment to looking great. Help your buddies out with an all-inclusive styling service before they walk the aisle.
Return to Top
Policy: Please call (401)336-3700 or email shimmersalonanddayspa@gmail.com for our appointment policies. Kindly give 48 hour notice requested to cancel or service fee may be charged of up to 100%