Shimmer Salon and Day Spa offers a wide variety of top quality services to fit your needs. Our experienced staff will help you determine the best services in order to deliver the quality you expect from a professional salon and spa.

Our location is designed to help you relax and leave feeling rejuvenated. Select a category above to explore our complete service menu.
Please note: Service prices and availability are subject to change.
Skin Care & Facials
All of our skin care products are a French Botanical natural line from Paris, a signature line known for it's amazing results! We provide spa treatments designed to make you feel healthier and look great! Our spa mantra is, stop the world, relax and take time to energize so you can be at your best. Signature Anti aging treatments diminish fine lines and wrinkles renewing your inner and outer glow!



Enjoy a spa facial and experience the luxurious feeling of a deep-down clean that facial peels and masque treatments can provide. Our esthetic staff will apply your choice of facial products to exfoliate and cleanse your pores, balancing your skin's natural oil content and leaving you feeling refreshed and invigorated.


We offer facials that invigorate your skin with unique treatment that detoxifies and tones. Combine a glorious facial with a massage and you will find yourself in spa heaven!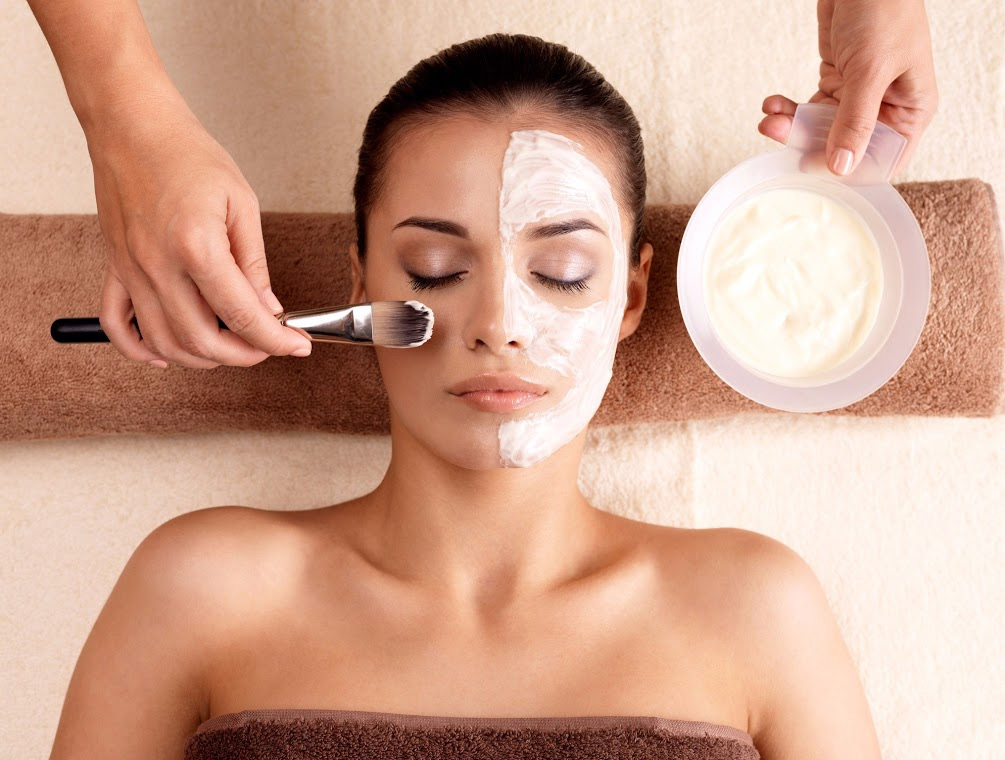 $120
This facial starts with a thorough cleansing and steaming to soften the skin,
exfoliating , a special. Gommage is included in this luxurious facial . This facial features essential oils such as Lemongrass .Rosemary Thyme , Rosemary and Geranium and includes a Micropeel and hydration with Vitamin Infused Serum
Massage on the head neck shoulders and a custom Facial Mask also included in this I treatment

**Add Ultrasound Hydro Treatment - $35 add-on
For wrinkles, fine lines, & clearer skin
Hydra dermabrasion Facial
$120.00
This unique facial includes steaming , cleansing , mask , head neck and shoulder massage as well as a special serum infused into your skin. Hydro_dermabrasion will exfoliate and promote cell renewal leaving visibly smooth skin Also great for treating acne and scarring. $139
3 for $359
6 for $599
$139
Strategically-placed gemstones help benefit your skin & muscles, while healing & promoting wellness. This is in addition to all the steps included in our Aromatherapy
Facial listed above
$120
Includes steam deep cleansing, extractions, massage , special healing and calming serums as well as a micropeel & led light treatment to kill bacteria underneath the skin and purifying mask to p soothe skin to help control breakouts
w/ special enzymes to break down congestion underneath the skin.
$120
60 Minutes $120. each series of 4 for $439
The Classic European Facial with special ingredients designed for hyperpigmentation or sun damage: lactic acids, clarifying lotion, & essential oils brighten the skin.
$125
This Facial includes steaming cleansing , exfoliation a peel massage and Custom mask utilizing essential oils and blended serums to target antiaging skin . Treatment creams are also massaged into the neck shoulders armed and hands
Minimized fine lines & wrinkles. Uses an alpha-exfoliator with anti-oxidants to renew skin cells.
$110
60 Minutes
Customized to a man's needs: includes deep cleansing ,peel & exfoliation and extractions mask massage and treatment .
45 Min - $75. 60 Min - $95
Cleanse, exfoliate, & moisturize the skin w/ education on proper skin care, anti-blemishing, & sun protection techniques.
Aromatherapy Organic Custom Facial
$135
Free of preservatives or harsh chemicals. Uses fruit, vegetable, flower, & herb-based products.includes all the steps of the classic facial
$135
60 minutes Starting with a deep cleansing ,steaming ,exfoliation , gommage,
facial massage including shoulders ,arms ,hands and neck treatment
Also includes a glycolic peel and soothing mask and treatment crème
Intense treatment to diminish fine lines & scarring.
$115
Unclog pores, extract blackheads, & reduce congestion on your back. I ludes all the steps of a classic facial
$125.00 A full facial enhanced by real gold incorporated into the masque and creams to infuse precious nutrients into the skin.
60 Minutes
$100.00
Minimized flat lines & wrinkles. Uses an alpha-exfoliator with anti-oxidants to renew skin cells.
$125
Uses all natural essential oils to enhance your health & well-being through scent.
Micro Dermabrasion Facial
may be purchased in a series or 5 for $499 or $135 each
Microdermabrasion services employ gentle abrasion to exfoliate and remove the dead outer layers of skin, cleaning your pores and giving you smooth and beautiful skin.
Facial Enhancement - Add-On's
Add any of the following onto one of our facial treatments. Please notify us if you want to add any of these onto your service using the comments section when booking online through our website or give us a call to let us know before your appointment so we can be sure to accommodate you.
$35+
Reflexology - Facial ADD-ON
$25.00
Eye Treatment or Neck Treatment - Facial ADD-ON
$25.00
Ultra Sound Ultra Treatment w/ Yonka Facial. $25
$25.00
Return to Top
Service Policy
Please call (401) 336-3700 or email shimmersalonanddayspa@gmail.com for our appointment policies.
Please kindly give at least 30 days notice to cancel or make changes as we reserve our team to perform group parties. Please be aware that parties require a Two Service Minimum per guest.
Our cancellation policy requires 14 to 30 days notice for any changes or fees up to 100% may be incurred .
A party is a group of 2 or more .
Deposits are non refundable.
Spa Package Policies, please be advised:
There is a Two-Service Minimum for each guest when reserving a party.
30-day notice is required to cancel or reschedule or change services or number of guests .
Specials, Promotions and Spa Packages with multiple spa services require 3 Business Days notice to reschedule or cancel.
Please contact us 401-336-3700 Tuesday through Sat 10-7 to reschedule or cancel with 72 hours notice required or full price of service will be charged .
Bridal Parties and Spa Parties require written agreements and deposits to reserve . Full payment is due 30 days prior to booking .
There is a 20% gratuity added to all spa packages, groups, children's parties and any spa services of two or more.
Large parties may be accommodated upon authorization. If salon closure becomes necessary, an additional fee will be charged.