Shimmer Salon and Day Spa offers a wide variety of top quality services to fit your needs. Our experienced staff will help you determine the best services in order to deliver the quality you expect from a professional salon and spa.

Our location is designed to help you relax and leave feeling rejuvenated. Select a category above to explore our complete service menu.
Please note: Service prices and availability are subject to change.
Manicure, Pedicure & Nail Services
Relax and enjoy a refreshing manicure service to give your fingernails a professional, clean and tidy look. We will trim and shape your nails and apply a top-quality professional nail lacquer or polish in your choice of rich colors and glazes.

Pedicure services are designed to rejuvenate and beautify your feet. Experience the pleasure of a spa pedicure as we trim and shape your nails and cuticles, as well as addressing hangnails and blemishes. Finish with lacquer or polish of your choice to enhance and protect your nails.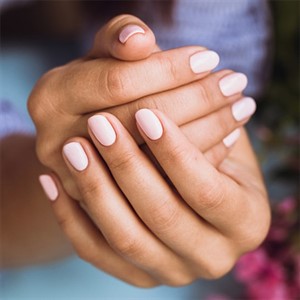 $45.00
85.00
$28.00
$38.00
A long lasting gel polish that stays up to 2 weeks .There is no waiting for your nails to dry as it is cured under a led light
$45.00
$75.00
Shellac - $10
Gel - $10 every 15 Min
$3$8
$35.00
$59.00
A deluxe pedicure in our jetted pedicure roms Includes hot towels & scrub foot filing and custom mask and 10 minutes of foot and leg massage 50 min
$75
Pedi-soak, filing/buffing of nail, cuticle care, exfoliation, hot towels, & 20 minute massage.
$75.00
*With custom Mask and soak with special foot amd leg treament to restore deep moisture minimizes fine lines
$70.00
$65.00
Gemstone Pedicure includes the use of hot stone and gemstones incorporated intoa 20 min foot and leg massage to make this a most relaxing experience!
95.00 include
diamond oil based lotion 20 minute leg and foot massage with gemstones.
$38.00
(Soak, buff, polish)
callous remover $10
extra massage $10 for 10 min $20 for 20 min
Please use the comments box to write us a note on the final step when booking an appointment online if you wish to have any of the following add-on's to your service. This way we can be sure to accommodate you when you arrive.
Anti-Aging Gommage - ADD-ON
$15.00
Specialized Foot or Hand Treatment - ADD-ON
$40 .00 Hand Treatment with massage 15 min
Shea Butter Foot Treatment $50 includes massage 20 minutes
Paraffin Wax Dip: Hands - ADD-ON
$18
Paraffin Wax Dip: Feet - ADD-ON
$28
$35.00
Delight your senses through aromatherapy.
$59
Bring your senses to life through aromatherapy. Enjoy alone or with a friend in our Couples Pedicure rooms !
Our Menu of pedicure flavors will indulge your feet and legs Choices include
Pepperment Swirl-Breath inthis cool sweet meets minty scent that leaves you feeling refreshed! $59
Milk and Honey- experience complete comfort with this sweet warm and rich scent!$59
Coca Colada Oasis -Transport yourself to paradise with this chocalote coconut scent
includes a hot chocolate!$59
Cinanmon Vanilla- Enjoy a sparkly experience and feel warm and cozy inside with this sweet rich aroma!$59
CBD - Kick back with genuine CBD incorporated in this relaxing and destressing pedicure experience!$69
Lemon Citrus Quench - Zesty Lemongrass will brighten your day!Enriched with cologen and Viaman C $59
Sweet Orange Glow Invigorate your sense swith this juicy citrus scent that brings on feelings of Farm Fresh happiness! $59
Lavender Vanilla -Immerse yourself in total tranquility with this soft sweet and soothing scent includes Anti aging leg and foot treatment $69
Mimosa Surprise Take a sip of this and sweet sparkling scent Youwill feel like your on Vacation Includes a real mimosa!$69
Volcano Energy boost - a fizzing eruption of detoxing ingriendients full of vitamins to recharge and relax you!$69
Watermelon burst - Enjoy a burst of freshness with this ripe sweet and mouthwatering scent $59
All pedicures include soaking ,filing & trimming of cuticles and nails ,sugar scrub and foot/heel filing and mask 10 minutes of massage and Proffesional polish included. 50 min
Upgrade your spa Pedicure. with these options
Callous remover $10 extra
Massage $10 every 10 minutes
hot stone $10 extra
$35.00
Uses all natural essential oils to enhance your health & well-being through scent.
$75
Uses all natural essential oils to enhance your health & well-being through scent.
$65
Uses all natural essential oils to enhance your health & well-being through scent. Choose your flavor this includes 20 min massage and Callous remover
$70.00
Soothing treatment contains vitamin A & E that helps to repair and renew skin from overexposure to the sun
Aroma Free-Pedi
Unscented
CallusE Eliminator
+20 min massage
A vegan formula aroma free, pure pedi experience
Tropical Citrus Boot & Rejuvenate
Callus Eliminator
+20 min massage
. Antioxidant properties
.Nourishes skin
.Rich in potassium and vitamins A and E
.Increase hydrogen and moisturize skin
Callus Eliminator
+20 min massage
Antiseptic
Improves mood
Body Detox
Evens skin tone
Reduce age spots
Decrease menopause symptoms
+10 to add french
$15 French Gel
Pedicure Packages
Caffe Macchiato (oxygen pedi System includes bubbly mask)...... $65
Golden Glimmer Soak (cooling gel, golden mud massage butter)$65
Hemp Relax & Pedi Deluxe (cannibis sativa seed oil)........................$65
Eucalyptus Pedi (Energy boost, Sea salt soak)................................... $65
Add more minuates to your massage ...................................................$10
Extra calluse removal.................................................................................$10
Return to Top
Service Policy
Please call (401) 336-3700 or email shimmersalonanddayspa@gmail.com for our appointment policies.
Please kindly give at least 30 days notice to cancel or make changes as we reserve our team to perform group parties. Please be aware that parties require a Two Service Minimum per guest.
Our cancellation Party policy requires 14 to 30 days notice for any changes or fees up to 100% may be incurred .
A party is a group of 2 or more .
Deposits are non refundable.
Spa Package Policies, please be advised:
There is a Two-Service Minimum for each guest when reserving a party.
30-day notice is required to cancel or reschedule or change services or number of guests .
Specials, Promotions and Spa Packages with multiple spa services require 4 Business Days notice to reschedule or cancel.
Please contact us 401-336-3700 Tuesday through Sat 10-7 to reschedule or cancel Hair and Spa with 72 hours notice required or full price of service will be charged .
Bridal Parties and Spa Parties require written agreements and deposits to reserve . Full payment is due 30 days prior to booking .
There is a 20% gratuity added to all spa packages, groups, children's parties and any spa services of two or more.
Large parties may be accommodated upon authorization. If salon closure becomes neccessary and/ or requires extra time an additional fee will be charged. Please call for details.
---