Shimmer Salon and Day Spa offers a wide variety of top quality services to fit your needs. Our experienced staff will help you determine the best services in order to deliver the quality you expect from a professional salon and spa.

Our location is designed to help you relax and leave feeling rejuvenated. Select a category above to explore our complete service menu.
Please note: Service prices and availability are subject to change.
Manicure, Pedicure & Nail Services
Relax and enjoy a refreshing manicure service to give your fingernails a professional, clean and tidy look. We will trim and shape your nails and apply a top-quality professional nail lacquer or polish in your choice of rich colors and glazes.

Pedicure services are designed to rejuvenate and beautify your feet. Experience the pleasure of a spa pedicure as we trim and shape your nails and cuticles, as well as addressing hangnails and blemishes. Finish with lacquer or polish of your choice to enhance and protect your nails.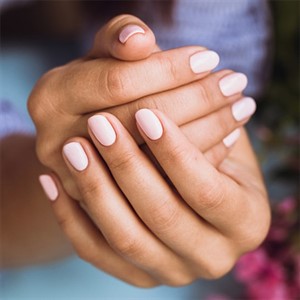 $15.00
Nail polish service includes the removal of your old color and application of a new professional quality polish from our collection of color choices.
$35.00
$45.00
85.00
$28.00
$38.00
$45.00
$75.00
Shellac - $10
Gel - $10 every 15 Min
$3$8
$35.00
$60.00
*With hot towels & scrub $$60 40 min Deluxe Spa Pedicure 60minutes with treatment $69
$75
Pedi-soak, filing/buffing of nail, cuticle care, exfoliation, hot towels, & 15 minute massage.
$75.00
*With custom Mask and saok with special foot amd leg treament to retore deep moisture crepiness and fine lines
$70.00
$65.00
95.00 include
diamond oil based lotion 20 minute leg and foot massage with gemstones.
$38.00
(Soak, buff, polish)
Please use the comments box to write us a note on the final step when booking an appointment online if you wish to have any of the following add-on's to your service. This way we can be sure to accommodate you when you arrive.
Anti-Aging Gommage - ADD-ON
$15.00
Specialized Foot or Hand Treatment - ADD-ON
$40 .00 hand treatment with massage 15 min
foot treatment $50 with massage 20 minutes
Paraffin Wax Dip: Hands - ADD-ON
$29
Paraffin Wax Dip: Feet - ADD-ON
$29
Chocolate or Vanilla Manicure
$35.00
Delight your senses through aromatherapy.
Chocolate or Vanilla Pedicure
$65.00
Bring your senses to life through aromatherapy.
$35.00
Uses all natural essential oils to enhance your health & well-being through scent.
$75
Uses all natural essential oils to enhance your health & well-being through scent.
$65
Uses all natural essential oils to enhance your health & well-being through scent.
Callus Eliminator
+20 massage
Soothing treatment contains vitamin A & E that helps to repair and renew skin from overexposure to the sun
Aroma Free-Pedi
Unscented
CallusE Eliminator
+20 min massage
A vegan formula aroma free, pure pedi experience
Callus Eliminator
+20 min massage
Lemon contains enzymes which help to cleanse the skin of dead cells and flush away toxins.
Callus Eliminator
+20 min massage
Jasmine improves the skins elasticity and helps smooth skin
+15 to add french
Return to Top
Service Policy
Please call (401) 336-3700 or email shimmersalonanddayspa@gmail.com for our appointment policies.
Please kindly give at least 30 days notice to cancel or make changes as we reserve our team to perform group parties. Please be aware that parties require a Two Service Minimum per guest.
Our cancellation policy requires 14 to 30 days notice for any changes or fees up to 100% may be incurred .
A party is a group of 2 or more .
Deposits are non refundable.
Spa Package Policies, please be advised:
There is a Two-Service Minimum for each guest when reserving a party.
30-day notice is required to cancel or reschedule or change services or number of guests .
Specials, Promotions and Spa Packages with multiple spa services require 3 Business Days notice to reschedule or cancel.
Please contact us 401-336-3700 Tuesday through Sat 10-7 to reschedule or cancel with 72 hours notice required or full price of service will be charged .
Bridal Parties and Spa Parties require written agreements and deposits to reserve . Full payment is due 30 days prior to booking .
There is a 20% gratuity added to all spa packages, groups, children's parties and any spa services of two or more.
Large parties may be accommodated upon authorization. If salon closure becomes necessary, an additional fee will be charged.